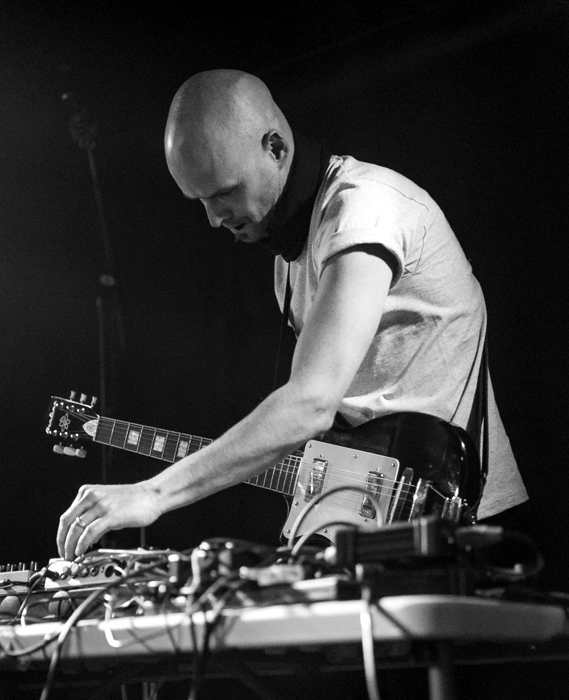 Chris Sharkey


Chris Sharkey is a dynamic and inovative composer and musician focusing on expanded guitar. He is also an inspired educator and a founding member of the Leeds Improvised Music Association (LIMA). Sharkey plays, composes and arranges music for several groundbreaking UK groups including trioVD, Acoustic Ladyland, World Sanguine Report and Bilbao Syndrome.
Sharkey is at the cutting edge of contemporary improv fusion guitar technique, colliding headlong free jazz phrasing with roaring thrash metal riffs and ghostly electronics
John Fordham, The Guardian

'....Astonishing technique that produces a vast array of otherworldly sounds from his battered looking Fender Strat, creating a torrent of angular flurries, gut wrenching heavy, chugging, riffs and spaced out looping. He's one of the most exciting guitarists on the UK scene.
Jazzwise magazine

For Contra Pop 2018, Sharkey plays electric guitar as part of a new free improv quartet, with Alex Ward (clarinet/guitar), Dave Kane (double bass) and Alex Neilson (drums).